The EMR (Electronic Medical Record) program in Newfoundland and Labrador is national-leading in many respects. The single EMR product approach in Newfoundland and Labrador and the high degree of integration between the EMR and other health information systems enable advanced use of the EMR out of the gate. eDOCSNL staff have a high degree of software expertise thanks to this approach. eDOCNSL has a mature use model that is very detailed and customized to the features of the software which allows users the ability to easily identify:
Where they are on the mature use model,
The more advanced features of the EMR and
Opportunities to move towards more sophisticated use.
The goal of eDOCSNL is not simply to replace a paper chart but to allow for improvements in patient care through the intelligent features of an electronic solution. The strategic plan for eDOCSNL is focused on moving users through the steps of the mature use model towards the clinical value and efficiency features that come with more advanced use. Please reach out to us at info@edocsnl.ca for assistance in understanding the steps of the mature use model.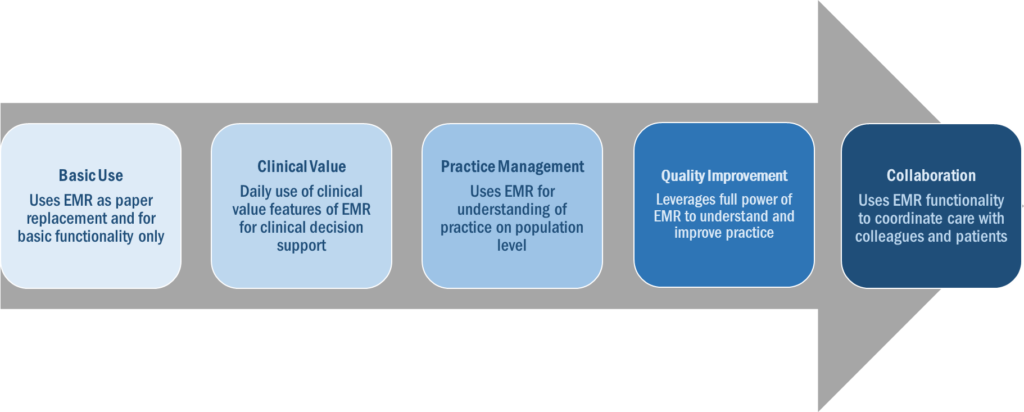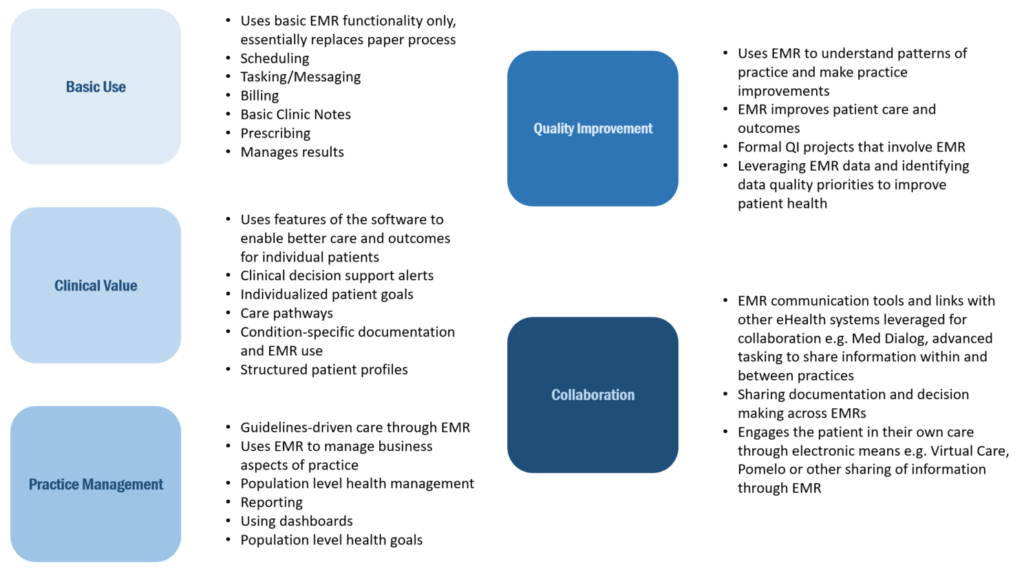 An important component of the eDOCSNL mature use approach is the Practice 360 Initiative. The purpose of this initiative is to develop and disseminate practice management and guidelines-based chronic disease management tools for your practice. To learn more about the practice 360 initiative, click the graphic below.